Bright Day Graphene - Events, news and media.
2022-05-25
Papermakers Night! Bright Day Graphene visiting Karlstad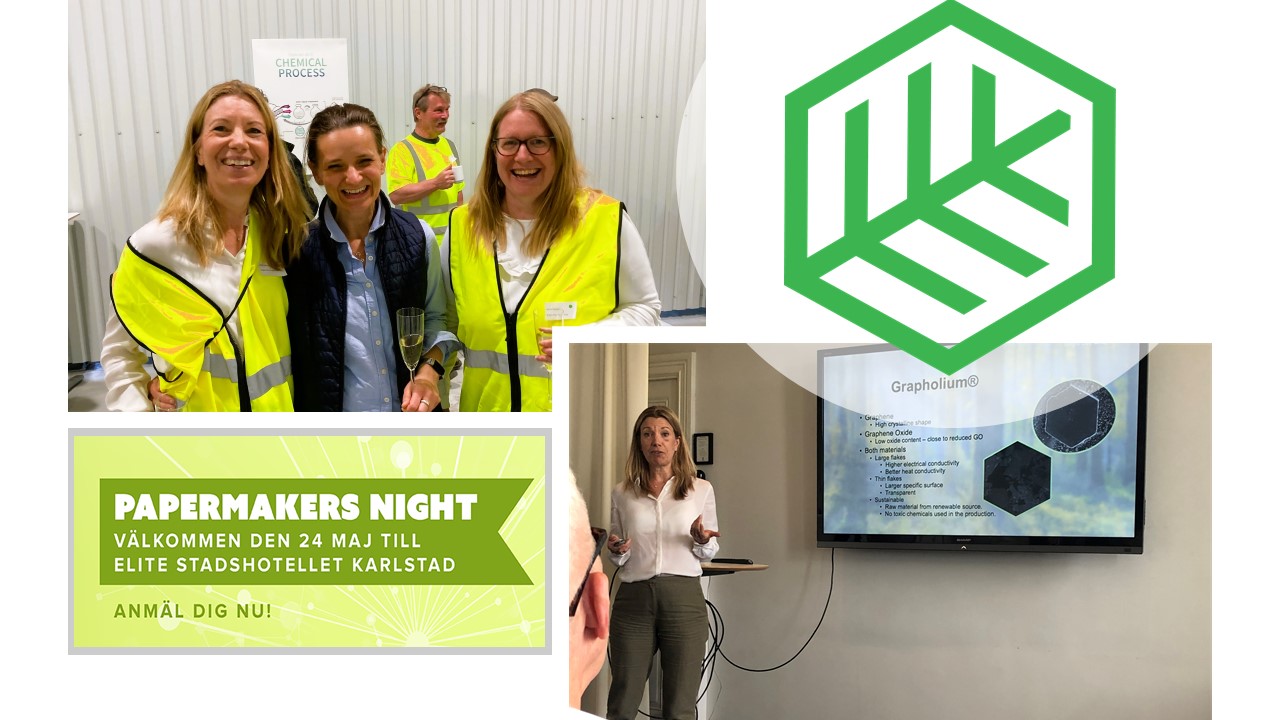 This week we took part in Papermakers Night, an evening filled with inspiring speeches, mingling and entertainment. Papermakers Night is an industry meeting, and the evening involves the entire forest industry value chain and is created by Paper Provance.


During this day we were also proud to be invited to the inauguration of Lixea's new facility at LignoCity.
2022-03-28
Bright Day Graphene and Ligna Energy!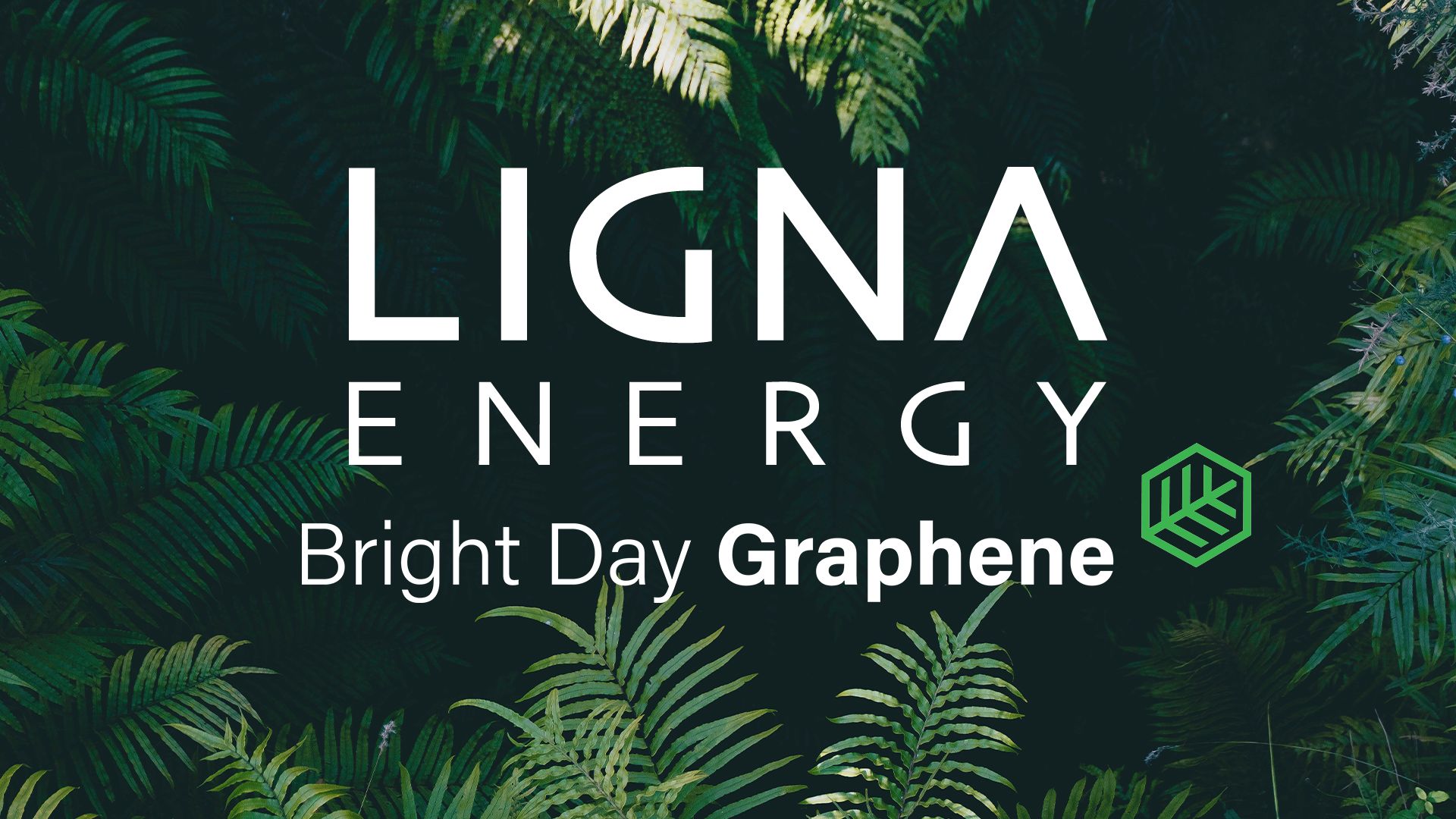 We are very happy to have found a like-minded collaboration partner, Ligna Energy! Together we will work towards creating a more sustainable energy society.
Check out their interview with our CEO and co-founder Malin Alpsten!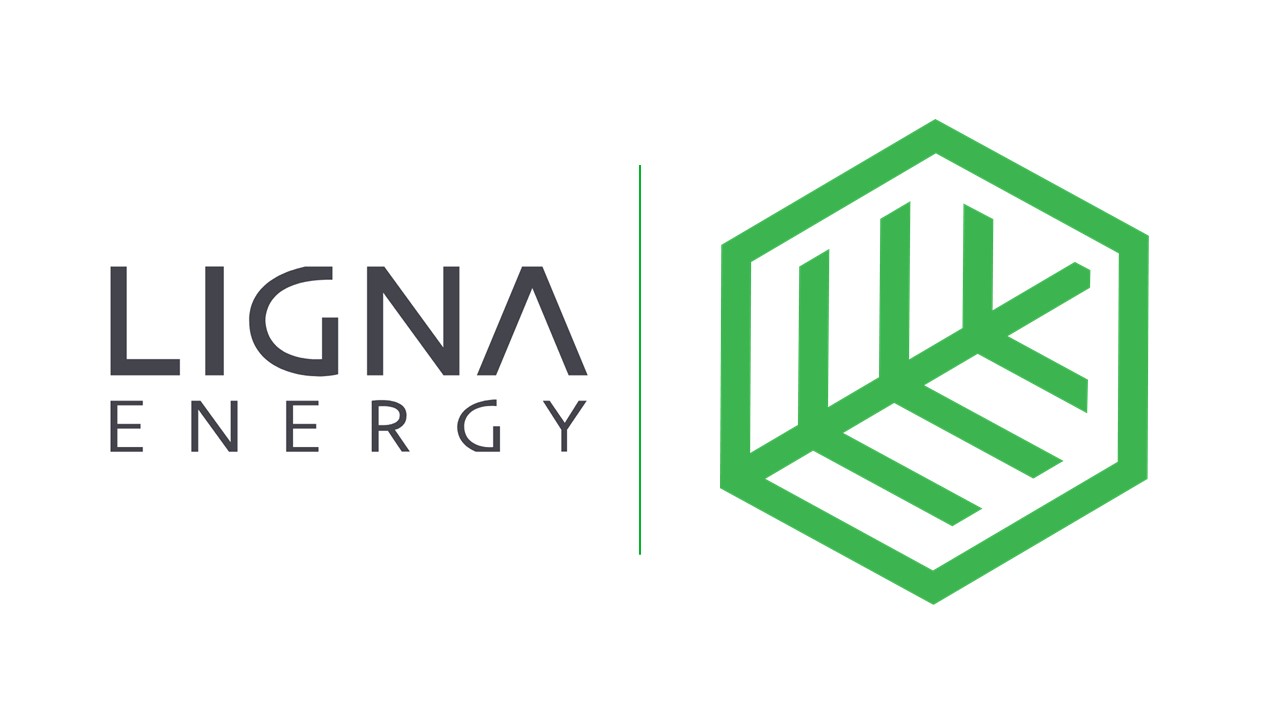 2022-03-25
New Article in Graphene Flagship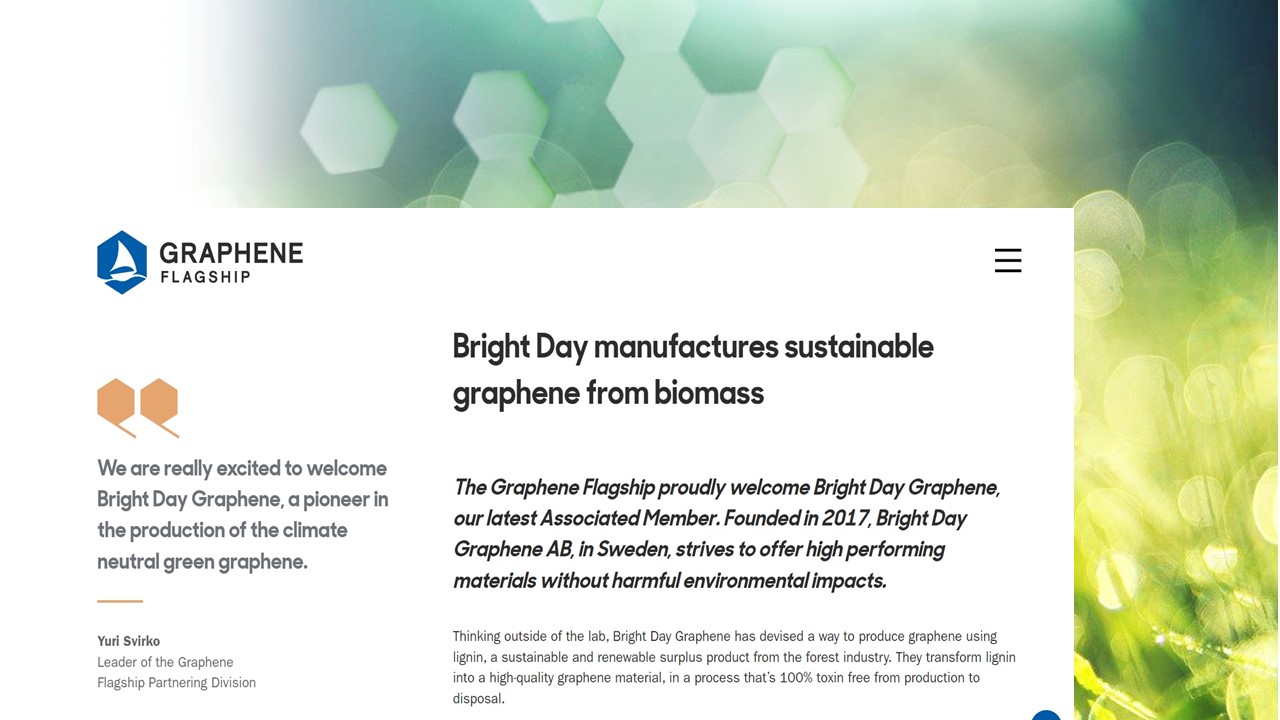 As the latest associated member of Graphene flagship, we are really excited to be featured in an article on their website. The article talks about our mission to offer high performing materials without harmful environmental impacts.

Go an check it out here! --> Bright Day manufactures sustainable graphene from biomass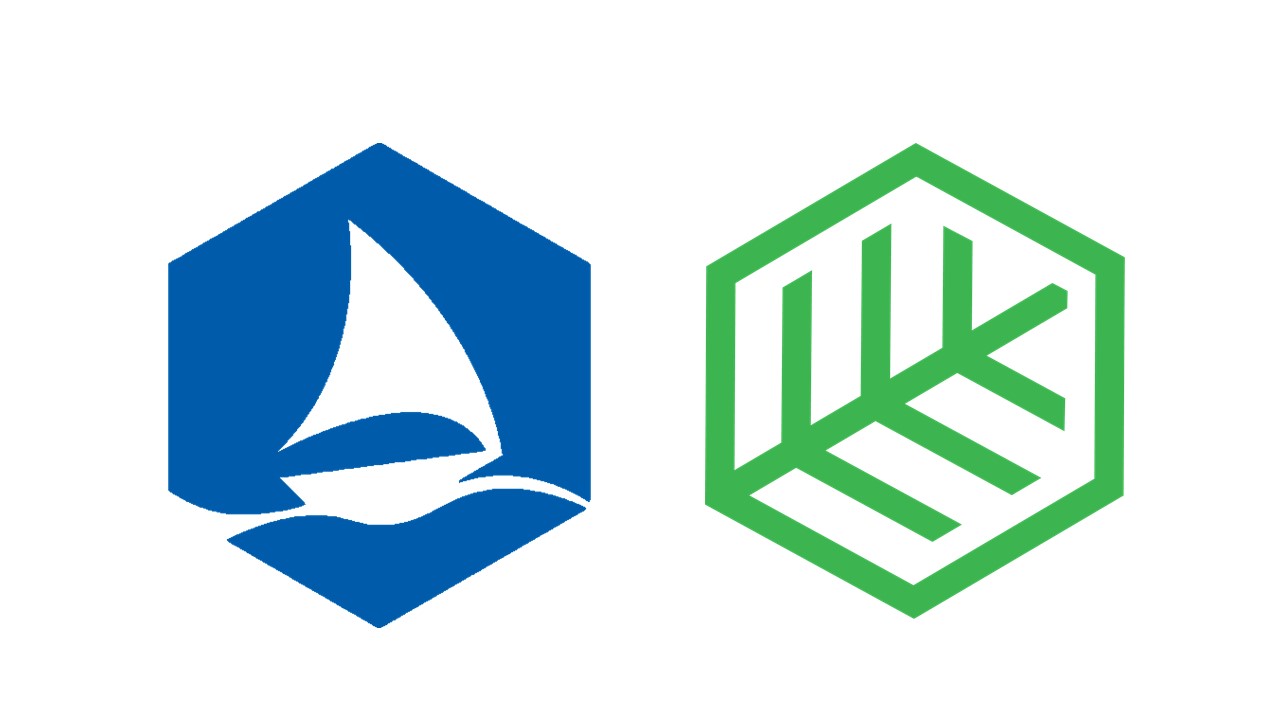 2022-03-04
Bright Day Graphene in brand-new EU Initiative for Deep-Tech startups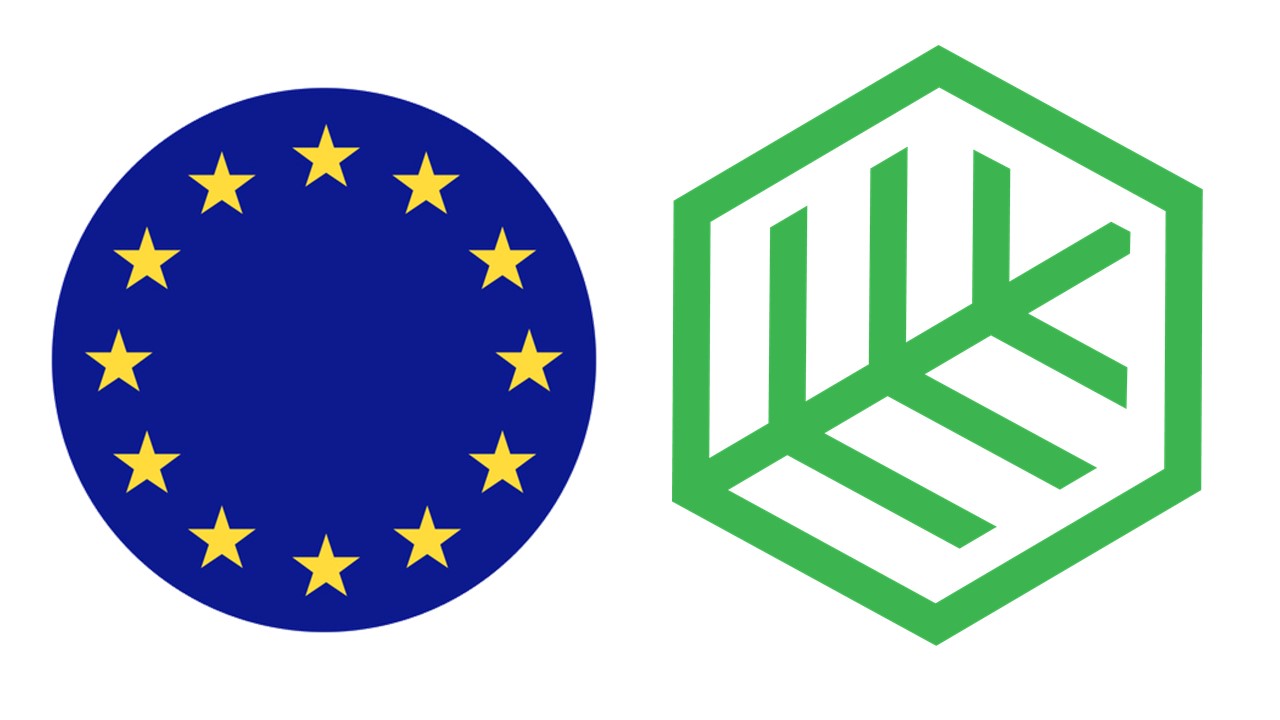 For the very first time the European Innovation Council has announced the results of the call – Women TechEU pilot program – A new initiative to support deep-tech start-ups led by women. Deep tech innovations are a very important part of Europe's start-up ecosystem. However, women remain largely underrepresented in deep tech. To address the innovation gender gap, the EU commision are selecting 50 promising startups to boost deep-tech innovation in Europe. The selected companies are offered a grant worth €75,000 each, to support the initial steps in the innovation process.

Bright Day Graphene are proposed for the support because of our work of developing graphene from renewable sources with the goal of creating more sustainable and efficient energy storage.
2022-02-15
Female Energy Evening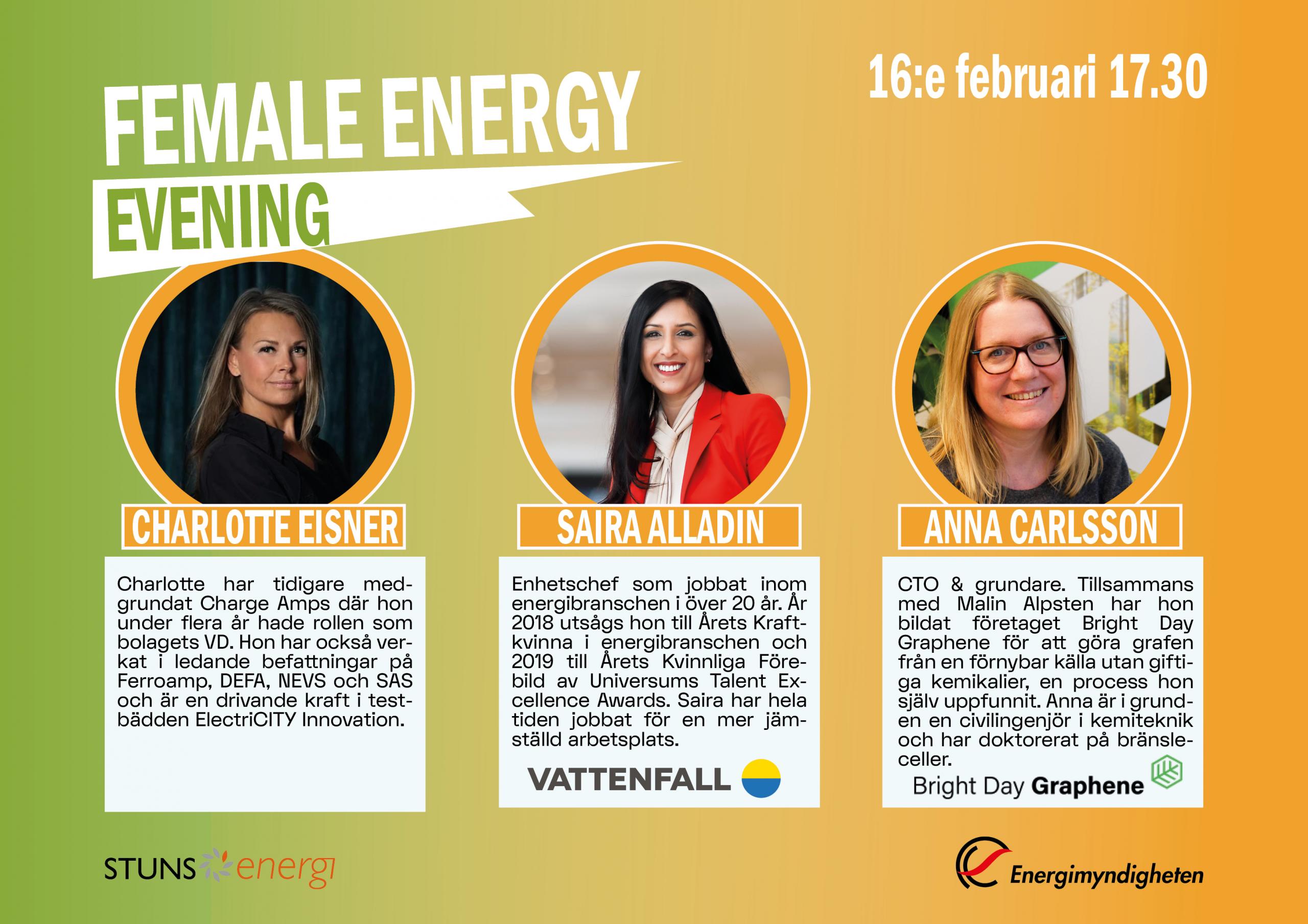 On the 16th of February Anna Carlsson will be presenting at Female Energy Evening! An event dedicated to students, or anyone who wants to know more about entrepreneurship in the sustainability and energy sector.

The event will be held (in Swedish) digitally on the the 16th of February at 17:30-20:00!

Register here to watch the event online
2022-02-08
Bright Day Graphene joins the Graphene Flagship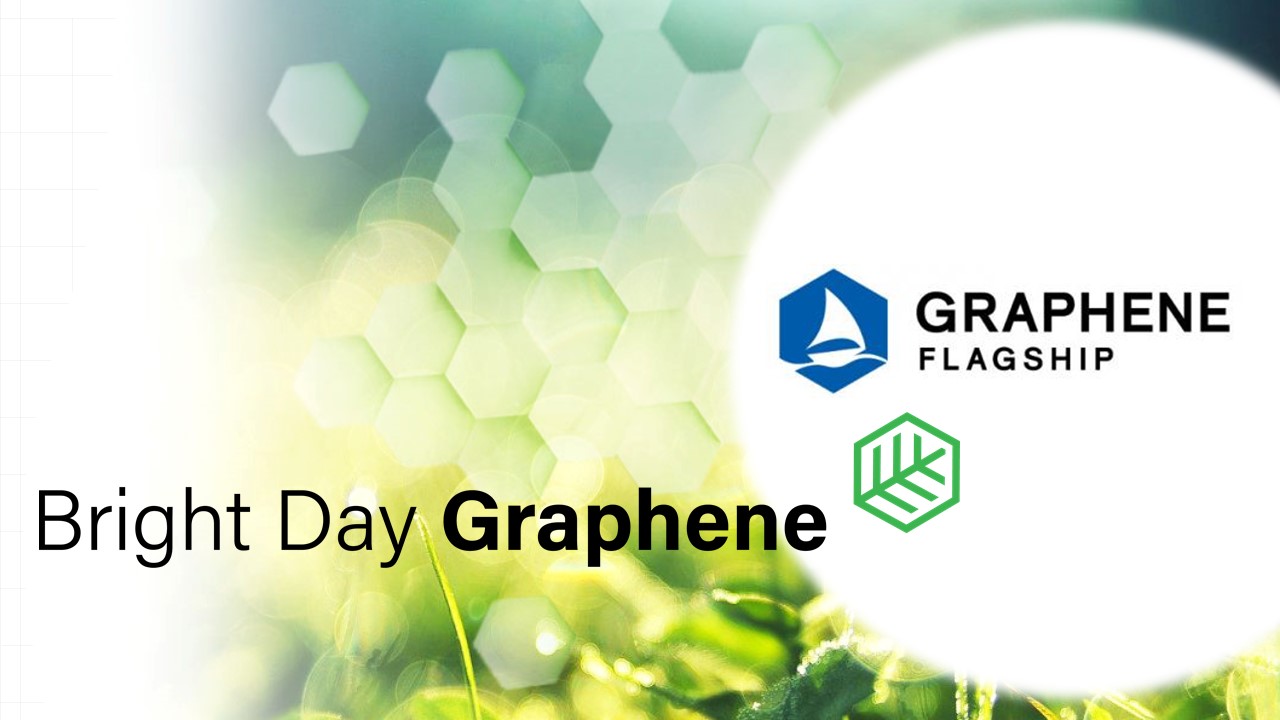 Bright Day Graphene is now a proud Associated Member of the Graphene Flagship! We are looking forward to working with them, and take graphene from the realm of academic laboratories into European society. Their aim is to help take graphene innovation out of the lab and into commercial applications. Read more about Graphene Flagship and what they do here -->
Graphene Flagship