Biobased graphene in transparent solar cells
High-tech companies Bright Day Graphene and Peafowl Solar Power are joining forces in a development project to explore biobased graphene as a base for ink for conducting films in transparent solar cells. The purpose of the project is to evaluate the properties of biobased graphene as a base for ink for transparent conductive films (TCF). The graphene used is produced by Bright Day Graphene, with a patented technology of obtaining high-quality graphene flakes that are of few layers and exhibit unique qualities like high transparency and conductivity
This is well aligned with Peafowl Solar Power's patented direct plasmonic solar cell, which converts light into electricity using plasmonic nanoparticles as the active, photovoltaic material. Since this solar cell is so efficiently converting light into electricity, it can produce electricity even when very little light is intercepted, which is the key to the ultra-high transparency of the cell. This feasibility study's successful completion will open many new application areas for the graphene-based ink in transparent solar cells. The joint development project is supported by The Strategic Innovation Program BioInnovation, endorsed by Vinnova, Formas and Energimyndigheten.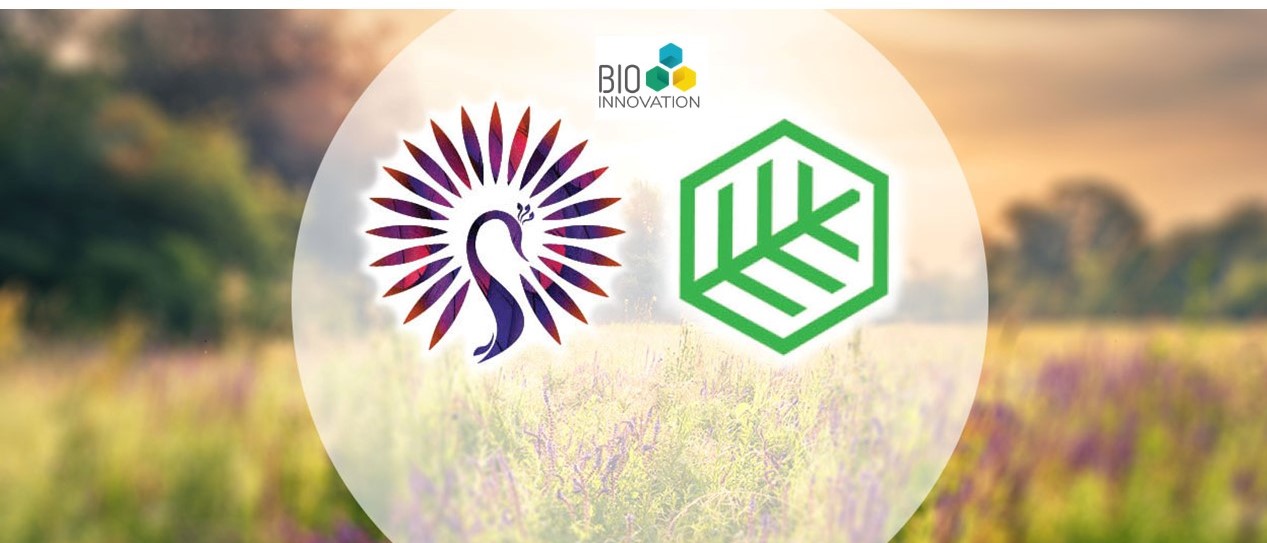 "To be able to use biobased graphene from Bright Day Graphene as the conductive layer for our transparent solar cells would really add value, both by its transparent and conductive properties and also by the sustainability aspect, which are all very important criteria for us", says Jacinto Sá, co-founder and CTO at Peafowl Solar Power.

"This is a very exciting opportunity for us try out the unique features of our biobased graphene in solar cells. The technology can easily be transferred to a broader range of applications if we succeed with this one", says Anna Carlsson, CTO and co-founder at Bright Day Graphene.
About Peafowl Solar Power:
Peafowl Solar Power is an innovative tech start-up based in Uppsala, Sweden. Our transparent solar cells empower the next generation of IoT devices. Suitable for connected devices that benefit from being self-powered, like indoor sensors, wearables and displays, our transparent solar cells make
digitalization beautiful and sustainable. To learn more, visit: www.peafowlsolarpower.com.


For more information, contact:
Susanne Segeblad, CMO, Peafowl Solar Power
susanne.segeblad@peafowlsolarpower.com
+46 70 355 54 62
About Bright Day Graphene:
Bright Day Graphene invents high performing, biodegradable materials for energy storage. Bright Day Graphene was founded in 2017 and is based in Kista, Stockholm. We use a residual product from the forest industry and transform it into a high-quality graphene material, suitable for energy storage and other applications that benefits from the outstanding thermal and electrical conductivity of graphene. Our vision is that the materials we invent should leave no imprint on this earth at the end of its life cycle.
For more information, contact:
Emma Angehed, Marketing assistant, Bright Day Graphene
emma.angehed@brightdaygraphene.se
+46 76 023 00 40